"What only gets stronger the longer it lives?
What pays you back tenfold the more that you give?
Some say it's blind, some say it's true,
Some just simply say, 'I... feel this... for you.'"

Well, this journal is long over-due for a locking (really, semi-friends only because most of my SNSD stuff is public, but yeah).

Why have I chosen to lock it now? It contains journal entries back from when I was in 7th grade; I've graduated high school now and it wouldn't be right for some random stranger to be looking through all that. And to be honest it'd be kind of embarrassing because most of what I said back then, I don't believe/feel now. And the stuff that doesn't have that.... is just plain ol' embarrassing. I was young, you know? I relished the thought of using big and colorful text D;

Well, that's my broad answer, why I should've locked it a long time ago.

Here's what led me to finally lock it: Apparently some random people link to my journal. I know I went WTF?! too. I've always known that by having it open random people would stumble upon, but really now, I could understand them linking if I made graphics or uploaded music *FREQUENTLY*, but I don't do any of that. I'm fandom's dead weight. I don't know what they linked to, and it's probably nothing to worry about, but to be sure I locked all the past entries I feel that I should have. I don't want random people who don't know me to look at entries with my personal thoughts and linking them to their friends so they can laugh at me. I'm paranoid I know, but I should be because something like it happened to me before.

Fandoms currently very into:
Girls' Generation
Resident Evil
Disney (mostly princesses)
Victoria's Secret

Fandoms in general:
Merlin
Prince of Tennis
Tenimyu
Super Junior
Naruto
Final Fantasy
Kingdom Hearts
I'm really not as much of a bitch as it seems, so don't be intimidated :x
Visit my profile for more about me. I've also backdated my original intro post. It's friends-locked, but if you wanna check it out after you've added me to see what a huge fucking dork I was back then it's right over
here
~

S O ♡ N Y U H ♡ S H I ♡ D A E
LiveJournal Family



FO banner and Blinkies made by
iffier
of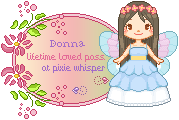 And I have a permanent pass for
maeberries
:)